The Infrastructure Show's Episodes
With Host Professor Joseph Schofer of Northwestern University.
Click on the link below the description to begin streaming the podcast. To subscribe to The Infrastructure Show podcasts or find in iTunes, see the clicks at the top of the page.

Photo courtesy of Eno Center for Transportation
(click for larger image)
Building More Cost-effective Rail Transit
Posted June 1, 2022, Length: 25:26
Is it more costly to build urban rail infrastructure in America? Does that affect the quality of the products? If so, can we do anything to control costs and get more value for our money?
The Eno Center for Transportation, an independent think tank, conducted an extensive study to answer these questions. To tell us what they learned, Paul Lewis, Eno Vice President for Policy and Finance and a co-author of the study, joins us in conversation.
The Infrastructure Show is sponsored by Northwestern University.
Descriptions of photos at top of page, from left to right: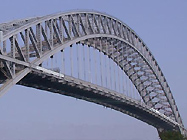 Bayonne Bridge, from Bayonne, NJ to Staten Island, NY;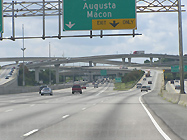 the Tom Moreland Interchange in Atlanta, GA;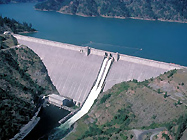 Dworshak Dam, in Clearwater County, ID;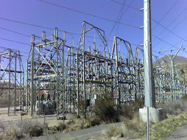 a transmission substation in Orem, UT.
All photos courtesy of Wikipedia.