The Infrastructure Show's Episodes
With Host Professor Joseph Schofer of Northwestern University.
Click on the link below the description to begin streaming the podcast. To subscribe to The Infrastructure Show podcasts or find in iTunes, see the clicks at the top of the page.

Photo courtesy of the Boulder City Review.
(click for larger image)
The drought-necessitated tunnel project beneath Lake Mead
Posted June 2, 2014, Length: 23:23
When the Federal Bureau of Reclamation finished construction of the giant Hoover Dam near Boulder City, NV in 1936, the country anticipated that this project, which had finally tamed the Colorado River, would ensure a reliable, long-term water supply for the river basin states of Arizona, California, Colorado, Nevada, New Mexico, Utah and Wyoming. And for many decades it did so. But the Western states' drought that has lasted the past 14 years is resulting in a near emergency situation because the water level has been falling in Lake Mead, the reservoir behind the Hoover Dam. The hosts talk with Dave Johnson, Deputy General Manager of Engineering and Operations for the Southern Nevada Water Authority about the situation and about the intake tunnel being drilled under Lake Mead to ensure Nevada continues to have access to its water source.
The Infrastructure Show is sponsored by Northwestern University.
Descriptions of photos at top of page, from left to right: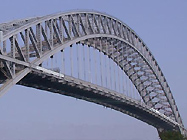 Bayonne Bridge, from Bayonne, NJ to Staten Island, NY;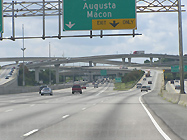 the Tom Moreland Interchange in Atlanta, GA;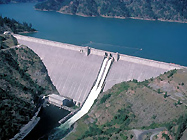 Dworshak Dam, in Clearwater County, ID;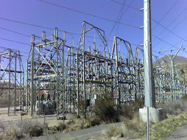 a transmission substation in Orem, UT.
All photos courtesy of Wikipedia.