The Infrastructure Show
The podcast show about our nation's infrastructure, featuring host Professor Joseph Schofer of Northwestern University, with leading national experts as guests.
Descriptions of photos at top of page, from left to right: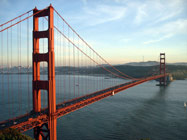 Golden Gate Bridge, San Francisco to Marin County, CA;
Hoover Dam, on border of Arizona and Nevada, near Boulder City, NV;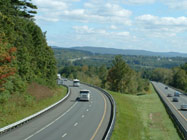 Massachusetts Turnpike, in Stockbridge, MA;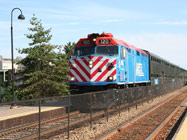 Metra commuter train in Deerfield, IL.
All photos courtesy of Wikipedia.