The Infrastructure Show
The podcast show about our nation's infrastructure, featuring host Professor Joseph Schofer of Northwestern University, with leading national experts as guests. Topics include: roads, bridges, rail, dams, transit, energy, inland waterways, wastes, and more.
The Infrastructure Show is sponsored by Northwestern University.
Descriptions of photos at top of page, from left to right: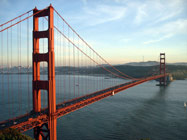 Golden Gate Bridge, San Francisco to Marin County, CA;
Hoover Dam, on border of Arizona and Nevada, near Boulder City, NV;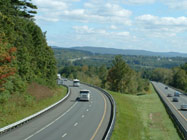 Massachusetts Turnpike, in Stockbridge, MA;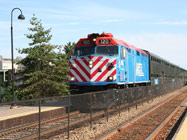 Metra commuter train in Deerfield, IL.
All photos courtesy of Wikipedia.