Contact The Infrastructure Show
Please direct all inquiries regarding The Infrastructure Show or its Hosts to the Producer:
Joseph L. Schofer
McCormick School of Engineering
Northwestern University
2145 Sheridan Road
Evanston, IL 60208-3100
j-schofer@northwestern.edu
The Infrastructure Show is sponsored by Northwestern University.
Descriptions of photos at top of page, from left to right: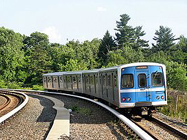 Baltimore Metro train in Pikesville, MD;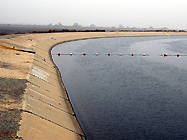 the California Aqueduct near Tupman, CA;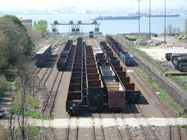 New York New Jersey Rail loading yard at Bay Ridge, Brooklyn, NY;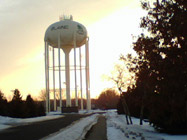 municipal water tower in Blaine, MN.
All photos courtesy of Wikipedia.