The Infrastructure Show's Episodes
With Host Professor Joseph Schofer of Northwestern University.
Click on the link below the description to begin streaming the podcast. To subscribe to The Infrastructure Show podcasts or find in iTunes, see the clicks at the top of the page.

Photo of night concrete work courtesy of Salt Lake City International Airport
(click for larger image)
A New Airport for Salt Lake City
Posted June 29, 2020, Length: 19:07
Salt Lake City is replacing the landside infrastructure of its airport with a 21st century facility while airline operations continue. In fact, the slowdown in air travel due to the corona virus has presented airport management with an opportunity to accelerate construction and cut costs.
To describe plans for the updated airport and how the pandemic was used to advantage, we talk with Bill Wyatt, Executive Director of the Salt Lake City International Airport.
The Infrastructure Show is sponsored by Northwestern University.
Descriptions of photos at top of page, from left to right: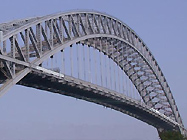 Bayonne Bridge, from Bayonne, NJ to Staten Island, NY;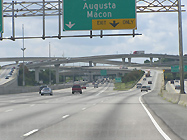 the Tom Moreland Interchange in Atlanta, GA;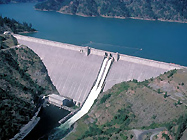 Dworshak Dam, in Clearwater County, ID;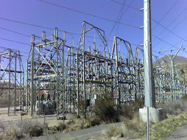 a transmission substation in Orem, UT.
All photos courtesy of Wikipedia.