The Infrastructure Show's Episodes
With Host Professor Joseph Schofer of Northwestern University.
Click on the link below the description to begin streaming the podcast. To subscribe to The Infrastructure Show podcasts or find in iTunes, see the clicks at the top of the page.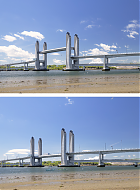 Top: Sarah Mildred Long Bridge in a raised position (for large ship traffic). Bottom: Bridge in a middle position (for roadway traffic). Photos courtesy of FIGG.
(click for larger image)
A Unique Double Decker: The Sarah Mildred Long Bridge
Posted September 1, 2020, Length: 20:54
Crossing the Piscataqua River at Portsmouth, N.H., the Sarah Mildred Long Bridge carries both road and rail traffic between Maine and New Hampshire. Its unique three-position vertical lift design accommodates recreational and less frequent commercial marine traffic, as well as occasional rail movements, in different ways to minimize delays to all users.
To understand the functioning of this modern incarnation of its nearly 80-year old predecessor, we talk with Jeff Folsom, who is Assistant Program Manager/Design for the Maine Department of Transportation.
The Infrastructure Show is sponsored by Northwestern University.
Descriptions of photos at top of page, from left to right: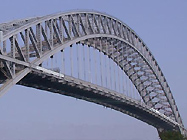 Bayonne Bridge, from Bayonne, NJ to Staten Island, NY;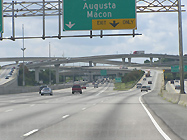 the Tom Moreland Interchange in Atlanta, GA;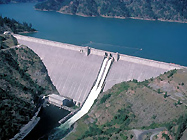 Dworshak Dam, in Clearwater County, ID;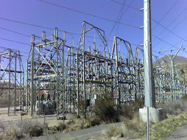 a transmission substation in Orem, UT.
All photos courtesy of Wikipedia.