The Infrastructure Show's Episodes
With Host Professor Joseph Schofer of Northwestern University.
Click on the link below the description to begin streaming the podcast. To subscribe to The Infrastructure Show podcasts or find in iTunes, see the clicks at the top of the page.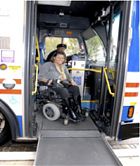 Photo credit: MWATA
(click for larger image)
Accessible Public Transportation Services
Posted October 29, 2018, Length: 16:57
An important function of public transit is providing mobility for people with disabilities. This is particularly challenging because of the broad variety of needs and the complexity of providing appropriate facilities and services as a part of, or separate from, mainstream transit operations.
Metro, the Washington Metropolitan Area Transit Authority, serves the Washington, DC metropolitan area with rail transit, buses, and paratransit vehicles. Metro is a leader among U.S. cities in providing accessible transportation. To learn more about how Metro works to meet the needs of the disabled, we talk with David Shaffer, Metro's Accessibility Policy Officer.
The Infrastructure Show is sponsored by Northwestern University.
Descriptions of photos at top of page, from left to right: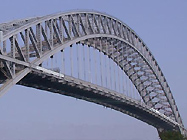 Bayonne Bridge, from Bayonne, NJ to Staten Island, NY;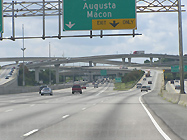 the Tom Moreland Interchange in Atlanta, GA;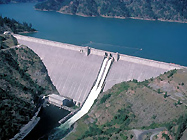 Dworshak Dam, in Clearwater County, ID;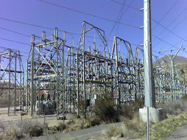 a transmission substation in Orem, UT.
All photos courtesy of Wikipedia.