The Infrastructure Show's Episodes
With Host Professor Joseph Schofer of Northwestern University.
Click on the link below the description to begin streaming the podcast. To subscribe to The Infrastructure Show podcasts or find in iTunes, see the clicks at the top of the page.

Credit: ASCE
(click for larger image)
ASCE's 2017 Infrastructure Report Card
Posted March 28, 2017, Length: 18:16
The American Society of Civil Engineers (ASCE) is a strong advocate for infrastructure in the United States. Its quadrennial Infrastructure Report Card has brought us a comprehensive assessment of that infrastructure since 1992, and the picture has not been a pretty one. Reviewing 16 major types of infrastructure, the ASCE report card tells us how we're doing and offers directions for essential improvements. In this interview we talk with Casey Dinges, Senior Managing Director of the ASCE, about the 2017 report card. More details on ASCE's Infrastructure Report Card is at www.infrastructurereportcard.org.
The Infrastructure Show is sponsored by Northwestern University.
Descriptions of photos at top of page, from left to right: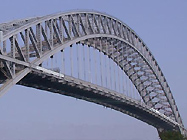 Bayonne Bridge, from Bayonne, NJ to Staten Island, NY;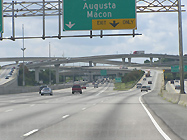 the Tom Moreland Interchange in Atlanta, GA;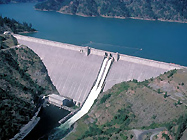 Dworshak Dam, in Clearwater County, ID;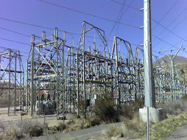 a transmission substation in Orem, UT.
All photos courtesy of Wikipedia.