The Infrastructure Show's Episodes
With Host Professor Joseph Schofer of Northwestern University.
Click on the link below the description to begin streaming the podcast. To subscribe to The Infrastructure Show podcasts or find in iTunes, see the clicks at the top of the page.

Photo of Goethals Bridge project courtesy of The Port Authority of New York and New Jersey
(click for larger image)
Borrowing for Infrastructure
Posted September 1, 2021, Length: 18:08
Big infrastructure projects need big money, and larger projects rely on some kind of borrowing – using other people's money for a period of time.
To learn how infrastructure projects are financed through borrowing, we talk with Scott Trommer, Senior Director, Advisory Services US at WSP USA, a professional services firm specializing in, among other things, infrastructure and transportation.
The Infrastructure Show is sponsored by Northwestern University.
Descriptions of photos at top of page, from left to right: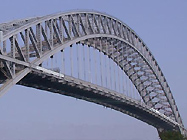 Bayonne Bridge, from Bayonne, NJ to Staten Island, NY;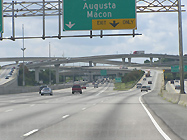 the Tom Moreland Interchange in Atlanta, GA;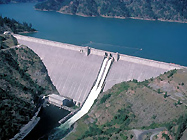 Dworshak Dam, in Clearwater County, ID;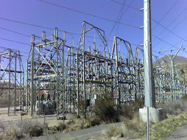 a transmission substation in Orem, UT.
All photos courtesy of Wikipedia.