The Infrastructure Show's Episodes
With Host Professor Joseph Schofer of Northwestern University.
Click on the link below the description to begin streaming the podcast. To subscribe to The Infrastructure Show podcasts or find in iTunes, see the clicks at the top of the page.

Train derailment near Draffin, KY February 13, 2020 -- photo courtesy of Pike County (Kentucky) Office of Emergency Management with overlay annotations by the National Transportation Safety Board
(click for larger image)
Causes and Prevention of Train Derailments
Posted July 1, 2023, Length: 22:47
US railroads are highly efficient at moving freight. Indeed, our freight rail system is the envy of the world, but sometimes accidents occur. When train derailments occur, the outcome is usually minor, but occasionally more serious problems arise.
To understand the causes and prevention of train derailments, we're talking with Dr. Allan Zarembski, Professor of Practice and Director of the Railroad Engineering and Safety Program at the University of Delaware. He's an expert on railroad track engineering, safety, and derailment analysis.
The Infrastructure Show is sponsored by Northwestern University.
Descriptions of photos at top of page, from left to right: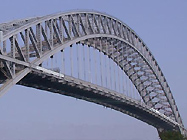 Bayonne Bridge, from Bayonne, NJ to Staten Island, NY;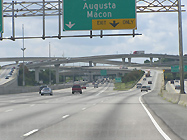 the Tom Moreland Interchange in Atlanta, GA;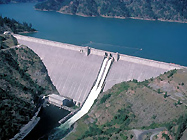 Dworshak Dam, in Clearwater County, ID;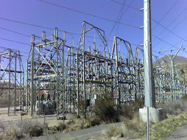 a transmission substation in Orem, UT.
All photos courtesy of Wikipedia.