The Infrastructure Show's Episodes
With Host Professor Joseph Schofer of Northwestern University.
Click on the link below the description to begin streaming the podcast. To subscribe to The Infrastructure Show podcasts or find in iTunes, see the clicks at the top of the page.

Photo Credit: Booth Hansen
(click for larger image)
Concrete for Tall Buildings - Designing Concrete Megastructures - Part II
Posted October 21, 2015, Length: 13:50
New and stronger concretes have become the standard material for very tall buildings, displacing steel in structural design. These concretes bring higher, selectable strengths and workability properties that make them particularly efficient and effective for architectural megastructures. In this interview we learn about designing tall concrete buildings in a conversation with architect and structural Joseph G. Burns, who is Managing Principal with the design firm Thornton Tomasetti in Chicago.
The Infrastructure Show is sponsored by Northwestern University.
Descriptions of photos at top of page, from left to right: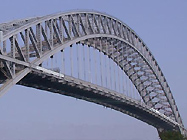 Bayonne Bridge, from Bayonne, NJ to Staten Island, NY;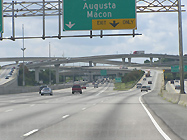 the Tom Moreland Interchange in Atlanta, GA;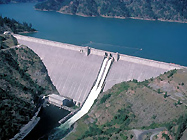 Dworshak Dam, in Clearwater County, ID;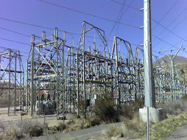 a transmission substation in Orem, UT.
All photos courtesy of Wikipedia.