The Infrastructure Show's Episodes
With Host Professor Joseph Schofer of Northwestern University.
Click on the link below the description to begin streaming the podcast. To subscribe to The Infrastructure Show podcasts or find in iTunes, see the clicks at the top of the page.

Photo courtesy of the Portland Cement Association
(click for larger image)
Concrete for Tall Buildings - Innovation in Infrastructure Materials - Part I
Posted September 22, 2015, Length: 17:15
Concrete is among the oldest of building materials; for example, it was the principal material in the dome of the Pantheon in Rome, completed in 128 AD. Research and innovation have led to radical changes in concrete and its applications, particularly over the past 30 years. These changes have made it possible to use concrete for the tallest buildings in the world, buildings that, only a few decades ago, would have been built of steel. In this first in a series of three podcasts we examine the science of concrete to understand the material itself, and how research has changed its properties to facilitate important new uses for concrete, particularly for megastructures. We learn about new concretes from Emeritus Professor Surendra P. Shah of Northwestern University in Evanston, Illinois.
The Infrastructure Show is sponsored by Northwestern University.
Descriptions of photos at top of page, from left to right: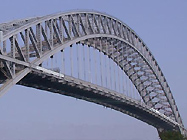 Bayonne Bridge, from Bayonne, NJ to Staten Island, NY;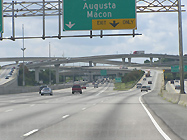 the Tom Moreland Interchange in Atlanta, GA;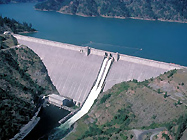 Dworshak Dam, in Clearwater County, ID;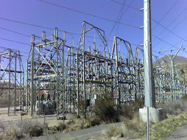 a transmission substation in Orem, UT.
All photos courtesy of Wikipedia.