The Infrastructure Show's Episodes
With Host Professor Joseph Schofer of Northwestern University.
Click on the link below the description to begin streaming the podcast. To subscribe to The Infrastructure Show podcasts or find in iTunes, see the clicks at the top of the page.

Photo courtesy of the Association of State Dam Safety Officials.
(click for larger image)
Dam Dangers – The Risks of Low-Head Dams
Posted September 30, 2019, Length: 17:46
People have been building dams for centuries to impound water for drinking and recreation, to support navigation, to manage floods, and as a source of hydroelectric power. But dams can also present dangers. Low-head dams, in particular, can pose invisible and deadly hazards to swimmers and boaters.
To learn more about these dams, the risks they present, and what we can do about them we talk with Roger Adams, President of the Association of State Dam Safety Officials, and Paul Schweiger, a member of the Association and Vice President and Dams and Hydraulics Section Manager with Gannett Fleming.
The Infrastructure Show is sponsored by Northwestern University.
Descriptions of photos at top of page, from left to right: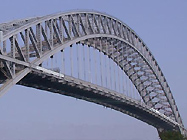 Bayonne Bridge, from Bayonne, NJ to Staten Island, NY;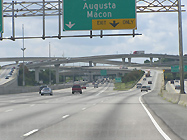 the Tom Moreland Interchange in Atlanta, GA;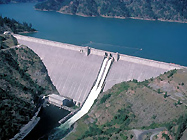 Dworshak Dam, in Clearwater County, ID;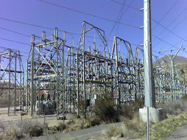 a transmission substation in Orem, UT.
All photos courtesy of Wikipedia.