The Infrastructure Show's Episodes
With Host Professor Joseph Schofer of Northwestern University.
Click on the link below the description to begin streaming the podcast. To subscribe to The Infrastructure Show podcasts or find in iTunes, see the clicks at the top of the page.

Photo courtesy of the U.S. Department of Energy
(click for larger image)
Delivering the Power – What's Behind the Electric Grid?
Posted August 2, 2021, Length: 25:15
Electric power operates our homes and businesses, and it promises to be the future of mobility, as well. There is a constant need to match temporal and spatial variations in supply and demand for electricity across regions of the country. This need grows as we increase the share of electricity coming from renewable sources, particularly wind and solar, which are time-dependent. We rely on the electric grid to move electric power from sources to need centers.
To learn how the grid works, and how it might be improved, we talk with James McCalley, who is London Professor in Electrical Engineering at Iowa State University.
The Infrastructure Show is sponsored by Northwestern University.
Descriptions of photos at top of page, from left to right: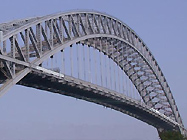 Bayonne Bridge, from Bayonne, NJ to Staten Island, NY;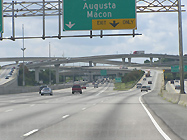 the Tom Moreland Interchange in Atlanta, GA;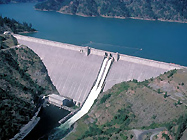 Dworshak Dam, in Clearwater County, ID;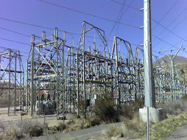 a transmission substation in Orem, UT.
All photos courtesy of Wikipedia.