The Infrastructure Show's Episodes
With Host Professor Joseph Schofer of Northwestern University.
Click on the link below the description to begin streaming the podcast. To subscribe to The Infrastructure Show podcasts or find in iTunes, see the clicks at the top of the page.

San Francisco's tall building inventory; beige shading denotes liquefaction zone Picture Credit: San Francisco Tall Buildings Study, December 2018
(click for larger image)
Earthquake Resilience for San Francisco's Tall Buildings
Posted March 25, 2019, Length: 19:44
The earthquake risk in California is real, and tall buildings present a particular hazard because they concentrate people and activities, they support critical economic activities, and their scale can pose threats to nearby people and structures. In December of 2018, San Francisco's Department of Emergency Management released a study of tall buildings focused on damage minimization and quick restoration of functionality. In this podcast we learn about the recommendations in this study from Brian Strong, San Francisco's Chief Resilience Officer and Director of its Office of Resilience and Capital Planning, the office that oversaw this study.
The Infrastructure Show is sponsored by Northwestern University.
Descriptions of photos at top of page, from left to right: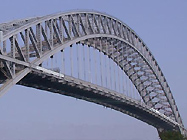 Bayonne Bridge, from Bayonne, NJ to Staten Island, NY;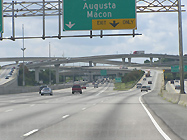 the Tom Moreland Interchange in Atlanta, GA;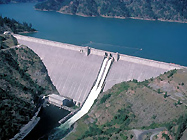 Dworshak Dam, in Clearwater County, ID;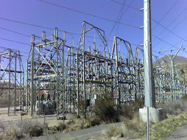 a transmission substation in Orem, UT.
All photos courtesy of Wikipedia.