The Infrastructure Show's Episodes
With Host Professor Joseph Schofer of Northwestern University.
Click on the link below the description to begin streaming the podcast. To subscribe to The Infrastructure Show podcasts or find in iTunes, see the clicks at the top of the page.

Image courtesy of USEPA
(click for larger image)
Getting PFAS Out of Our Drinking Water (fixed)
Posted November 3, 2023, Length: 20:33
PFAS, per- and polyfluoroalkyl substances, the forever chemicals, are commonly used as protective coatings because they resist heat, stains and water. Because PFAS do not normally degrade in the environment, when products containing them are discarded, they become nearly ubiquitous pollutants in our water supply. Can they be removed? If so, how can we do it and what will it cost?
To get answers to these questions, we talk with Mohamed Ateia Ibrahim, Environmental Engineer and Group Leader at the U.S. Environmental Protection Agency Center for Environmental Solutions and Emergency Response.
The Infrastructure Show is sponsored by Northwestern University.
Descriptions of photos at top of page, from left to right: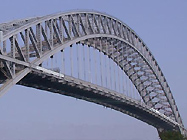 Bayonne Bridge, from Bayonne, NJ to Staten Island, NY;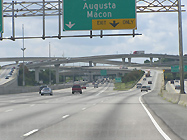 the Tom Moreland Interchange in Atlanta, GA;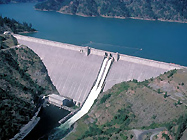 Dworshak Dam, in Clearwater County, ID;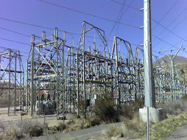 a transmission substation in Orem, UT.
All photos courtesy of Wikipedia.