The Infrastructure Show's Episodes
With Host Professor Joseph Schofer of Northwestern University.
Click on the link below the description to begin streaming the podcast. To subscribe to The Infrastructure Show podcasts or find in iTunes, see the clicks at the top of the page.

The LEED-Gold-certified Robert H. Jackson U.S. Courthouse in Buffalo, NY
(click for larger image)
The General Service Administration's impressive green buildings
Posted November 18, 2013, Length: 24:17
The U.S. General Services Administration's Public Service Division, in its role as a landlord for the government, has in recent years been on the leading edge of green building design, new and retrofit construction, operations and maintenance. Among GSA's initiatives is to "act as a green proving ground," and many of the facilities it manages have become showcases for energy efficiency and new technology. The hosts discuss the impressive green building achievements of GSA with Dr. Dorothy Robyn, Commissioner of the Public Buildings Service.
The Infrastructure Show is sponsored by Northwestern University.
Descriptions of photos at top of page, from left to right: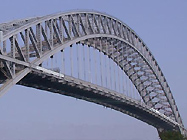 Bayonne Bridge, from Bayonne, NJ to Staten Island, NY;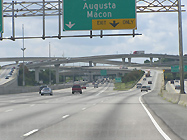 the Tom Moreland Interchange in Atlanta, GA;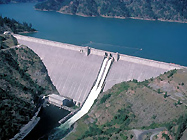 Dworshak Dam, in Clearwater County, ID;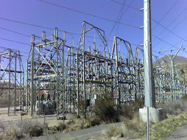 a transmission substation in Orem, UT.
All photos courtesy of Wikipedia.