The Infrastructure Show's Episodes
With Host Professor Joseph Schofer of Northwestern University.
Click on the link below the description to begin streaming the podcast. To subscribe to The Infrastructure Show podcasts or find in iTunes, see the clicks at the top of the page.

NFPA 285: Standard Fire Test Method for Evaluation of Fire Propagation Characteristics of Exterior Non-Load-Bearing Wall Assembles Containing Combustible Components (courtesy National Fire Protection Association)
(click for larger image)
High Rise Fires and the Choice of Building Materials
Posted October 30, 2017, Length: 24:07
Fire is a rare but persistent danger in tall buildings. There have been several major high rise fires around the world in recent years, notable among them the 2017 Grenfell Tower fire in London that killed at least 80 people. That event highlights the risks that may be presented by the materials used in construction and rehabilitation. To explore the connection between building materials and fire risk, we talk with Robert E. Solomon, Division Manager for Building Fire Protection of the National Fire Protection Association.
The Infrastructure Show is sponsored by Northwestern University.
Descriptions of photos at top of page, from left to right: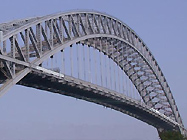 Bayonne Bridge, from Bayonne, NJ to Staten Island, NY;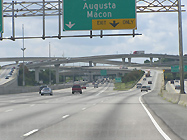 the Tom Moreland Interchange in Atlanta, GA;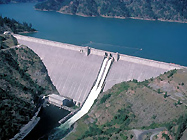 Dworshak Dam, in Clearwater County, ID;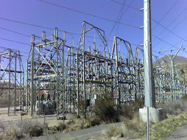 a transmission substation in Orem, UT.
All photos courtesy of Wikipedia.