The Infrastructure Show's Episodes
With Host Professor Joseph Schofer of Northwestern University.
Click on the link below the description to begin streaming the podcast. To subscribe to The Infrastructure Show podcasts or find in iTunes, see the clicks at the top of the page.
Picture credit: The Alliance to Save Energy
(click for larger image)
High Risers – Elevators and Building Design
Posted July 28, 2017, Length: 19:16
Tall buildings mean vertical transportation, and elevators, the machines that do the heavy lifting for us, have made those buildings possible. Building height and elevator capabilities have evolved together, and new needs and concerns for sustainability are bringing about changes in elevators themselves. In this interview we talk with Thomas Leslie, who is Morrill Pickard Chilton Professor of Architecture at Iowa State University. He works on the integration of building sciences and arts, and his 2013 book, Chicago Skyscrapers, 1871-1934, is a valued source on the effects of technologies and materials on building design.
The Infrastructure Show is sponsored by Northwestern University.
Descriptions of photos at top of page, from left to right: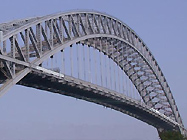 Bayonne Bridge, from Bayonne, NJ to Staten Island, NY;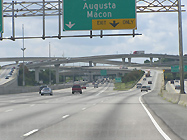 the Tom Moreland Interchange in Atlanta, GA;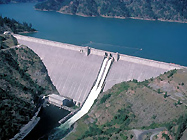 Dworshak Dam, in Clearwater County, ID;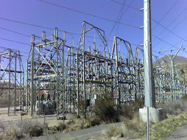 a transmission substation in Orem, UT.
All photos courtesy of Wikipedia.