The Infrastructure Show's Episodes
With Host Professor Joseph Schofer of Northwestern University.
Click on the link below the description to begin streaming the podcast. To subscribe to The Infrastructure Show podcasts or find in iTunes, see the clicks at the top of the page.

Chart credit: NOAA National Centers for Environmental Information https://www.ncei.noaa.gov/access/billions/time-series
(click for larger image)
Insuring Infrastructure Against Climate Change
Posted May 1, 2023, Length: 24:06
Changing climate brings new risks to infrastructure, and commonly these risks are shared with insurance companies. To control their risks, insurers need to understand and anticipate both the sources and characteristics of natural threats, and to collaborate with their clients – infrastructure owners and operators – to mitigate the risks of natural hazards.
To open a window on the role of insurers in addressing climate risk, we talk with Martin Lockman, a research lawyer working at Columbia University's Sabin Center for Climate Change Law. Martin works at the intersection of climate-related threats to infrastructure, the insurance industry, and risk management.
The Infrastructure Show is sponsored by Northwestern University.
Descriptions of photos at top of page, from left to right: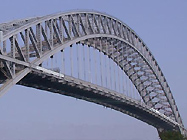 Bayonne Bridge, from Bayonne, NJ to Staten Island, NY;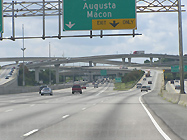 the Tom Moreland Interchange in Atlanta, GA;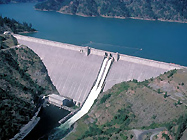 Dworshak Dam, in Clearwater County, ID;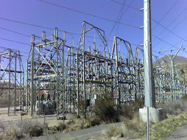 a transmission substation in Orem, UT.
All photos courtesy of Wikipedia.