The Infrastructure Show's Episodes
With Host Professor Joseph Schofer of Northwestern University.
Click on the link below the description to begin streaming the podcast. To subscribe to The Infrastructure Show podcasts or find in iTunes, see the clicks at the top of the page.

Credit: Delaware Department of Transportation
(click for larger image)
Keeping Cars on the Road: Delaware DOT Reduces Crashes
Posted September 25, 2018, Length: 17:54
The Delaware Department of Transportation (DelDOT) was among the winners of the 2017 Federal Highway Administration biennial National Roadway Safety Award in the category of Infrastructure and Operational Improvements. DelDOT's winner was systematic deployment of a high-friction surface treatment that substantially reduced road departure crashes, especially in wet weather. In this podcast we learn about this surface treatment and DelDOT's overall highway safety plan from the agency's Chief Traffic Engineer, Mark Luszcz.
The Infrastructure Show is sponsored by Northwestern University.
Descriptions of photos at top of page, from left to right: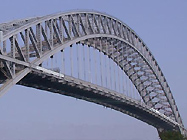 Bayonne Bridge, from Bayonne, NJ to Staten Island, NY;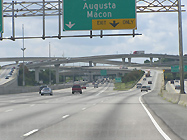 the Tom Moreland Interchange in Atlanta, GA;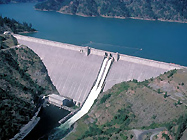 Dworshak Dam, in Clearwater County, ID;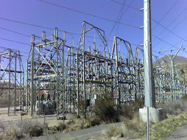 a transmission substation in Orem, UT.
All photos courtesy of Wikipedia.