The Infrastructure Show's Episodes
With Host Professor Joseph Schofer of Northwestern University.
Click on the link below the description to begin streaming the podcast. To subscribe to The Infrastructure Show podcasts or find in iTunes, see the clicks at the top of the page.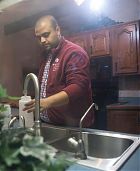 Water sampling in Flint, MI; photo courtesy of Virginia Tech
(click for larger image)
Lead Contamination of the Water Supply – the Flint, Michigan Story
Posted September 28, 2016, Length: 20:30
Lead in the water supply is a serious threat to public health and a particular danger to children. Water supplies in many U.S. cities carry unacceptable lead concentrations because of the use of lead pipes, especially where protective water additives are not used. In this podcast we talk with Marc A. Edwards, professor in the Environmental and Water Resources Engineering group at Virginia Polytechnic Institute and State University, who has been actively engaged in both testing municipal water systems for lead, notably in Flint, Michigan and Washington, D.C., and advocating mitigation through the use of additives and the replacement of lead pipes.
The Infrastructure Show is sponsored by Northwestern University.
Descriptions of photos at top of page, from left to right: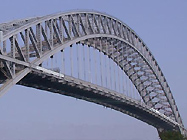 Bayonne Bridge, from Bayonne, NJ to Staten Island, NY;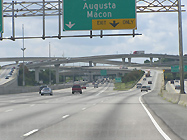 the Tom Moreland Interchange in Atlanta, GA;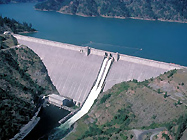 Dworshak Dam, in Clearwater County, ID;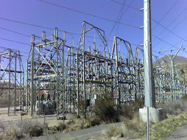 a transmission substation in Orem, UT.
All photos courtesy of Wikipedia.