The Infrastructure Show's Episodes
With Host Professor Joseph Schofer of Northwestern University.
Click on the link below the description to begin streaming the podcast. To subscribe to The Infrastructure Show podcasts or find in iTunes, see the clicks at the top of the page.

Photo credit: USDA
(click for larger image)
Lighting Up the Farms
Posted December 1, 2022, Length: 21:12
This podcast is a timely history lesson about the electrification of rural America and the Depression-era program that made it happen. The Rural Electrification Act of 1936 – the REA – provided federal loans to install electrical distribution systems to serve rural areas. The REA may offer lessons as we invest to extend high speed broadband service across the country.
To learn about the REA and its impacts, we're talking with Price Fishback, APS Professor of Economics at the Eller College of Management of the University of Arizona, an expert on the political economy of Roosevelt's New Deal during the 1930s.
The Infrastructure Show is sponsored by Northwestern University.
Descriptions of photos at top of page, from left to right: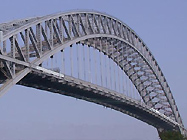 Bayonne Bridge, from Bayonne, NJ to Staten Island, NY;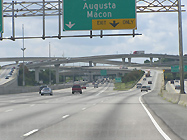 the Tom Moreland Interchange in Atlanta, GA;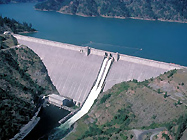 Dworshak Dam, in Clearwater County, ID;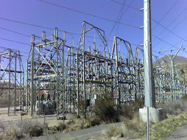 a transmission substation in Orem, UT.
All photos courtesy of Wikipedia.