The Infrastructure Show's Episodes
With Host Professor Joseph Schofer of Northwestern University.
Click on the link below the description to begin streaming the podcast. To subscribe to The Infrastructure Show podcasts or find in iTunes, see the clicks at the top of the page.

Prologis warehouse, Tracy, California, courtesy Prologis
(click for larger image)
Logistics Real Estate: Meeting the Demand for Warehouses and Distribution Centers
Posted November 1, 2021, Length: 18:43
Beyond the capability to move products, supply chains need storage space for transferring and holding goods en route and while they await shipment to customers. Sufficiency – and efficiency – of logistics real estate, warehouses and distribution centers, are essential attributes of well-run supply chains. How does the logistics real estate sector work? What factors drive the market and assure that customer demands are met?
To learn how the space needs of the logistics industry are met, we talk with Christopher Caton, Global Head of Strategy and Analytics with Prologis, which builds and invests in logistics space around the world.
The Infrastructure Show is sponsored by Northwestern University.
Descriptions of photos at top of page, from left to right: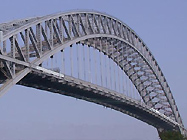 Bayonne Bridge, from Bayonne, NJ to Staten Island, NY;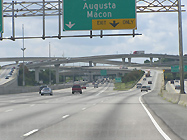 the Tom Moreland Interchange in Atlanta, GA;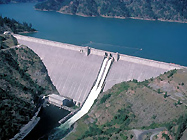 Dworshak Dam, in Clearwater County, ID;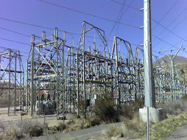 a transmission substation in Orem, UT.
All photos courtesy of Wikipedia.