The Infrastructure Show's Episodes
With Host Professor Joseph Schofer of Northwestern University.
Click on the link below the description to begin streaming the podcast. To subscribe to The Infrastructure Show podcasts or find in iTunes, see the clicks at the top of the page.

Photovoltaic panels part of the microgrid at Stone Edge Farm in California. Credit: Courtesy of Stone Edge Farm Microgrid
(click for larger image)
Microgrids for Resilient Power
Posted February 26, 2019, Length: 26:54
Hundreds of large power plants and a nationwide, interconnected distribution network produce and deliver electricity to homes and businesses in the United States. While our electric system is quite reliable (though nowhere near the best compared across nations), cascading failures do shut down parts of the network, and natural disasters, such as hurricanes, snow storms, and earthquakes, can cause widespread power blackouts. Microgrids, partly- or fully-independent sources of localized electrical power, can add resilience and sustainability to the power system. To learn about the characteristics, applications, and motivations for microgrids, we talk with Dr. Chris Marnay, retired staff scientist at Lawrence Berkeley National Laboratory, who is an expert on microgrids and sustainable energy systems.
The Infrastructure Show is sponsored by Northwestern University.
Descriptions of photos at top of page, from left to right: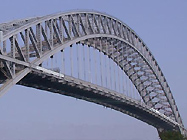 Bayonne Bridge, from Bayonne, NJ to Staten Island, NY;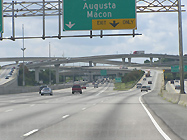 the Tom Moreland Interchange in Atlanta, GA;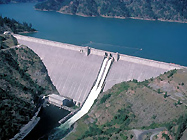 Dworshak Dam, in Clearwater County, ID;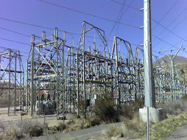 a transmission substation in Orem, UT.
All photos courtesy of Wikipedia.