The Infrastructure Show's Episodes
With Host Professor Joseph Schofer of Northwestern University.
Click on the link below the description to begin streaming the podcast. To subscribe to The Infrastructure Show podcasts or find in iTunes, see the clicks at the top of the page.

Photo courtesy of US GAO
(click for larger image)
Motor Vehicles and Trains - a Deadly Mix
Posted October 1, 2022, Length: 24:38
Railroads and motor vehicles can come into conflict at level, or at-grade crossings. Such conflicts almost always lead to deadly consequences. In this podcast we consider the trend in rail grade crossing crashes, and the differences that crossing control devices, education, and other policies might make toward mitigating this risk.
To understand how we can make these intersections safer, we talk with Professor Ian Savage of Northwestern University, a transport economist who studies the economics of transportation safety, including rail safety.
The Infrastructure Show is sponsored by Northwestern University.
Descriptions of photos at top of page, from left to right: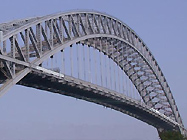 Bayonne Bridge, from Bayonne, NJ to Staten Island, NY;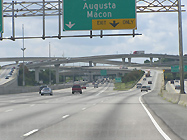 the Tom Moreland Interchange in Atlanta, GA;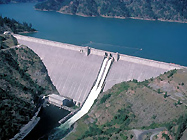 Dworshak Dam, in Clearwater County, ID;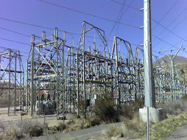 a transmission substation in Orem, UT.
All photos courtesy of Wikipedia.