The Infrastructure Show's Episodes
With Host Professor Joseph Schofer of Northwestern University.
Click on the link below the description to begin streaming the podcast. To subscribe to The Infrastructure Show podcasts or find in iTunes, see the clicks at the top of the page.

Photo credit: FEMA
(click for larger image)
Moving to Higher Ground – Retreat as a Response to Climate Change
Posted June 1, 2020, Length: 20:29
Rising sea level driven by climate change is threatening some coastal settlements with more frequent flooding and potential inundation. For some, the time may come to consider relocating to higher ground. This is a controversial and costly option, a difficult choice for communities and their leaders.
In this podcast we talk with A.R. Siders, Assistant Professor at the University of Delaware's Biden School of Public Policy and Administration, who is a leading researcher on the topic of strategic retreat.
The Infrastructure Show is sponsored by Northwestern University.
Descriptions of photos at top of page, from left to right: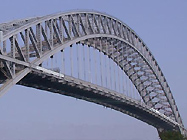 Bayonne Bridge, from Bayonne, NJ to Staten Island, NY;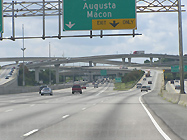 the Tom Moreland Interchange in Atlanta, GA;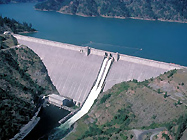 Dworshak Dam, in Clearwater County, ID;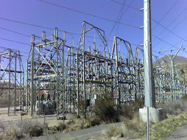 a transmission substation in Orem, UT.
All photos courtesy of Wikipedia.