The Infrastructure Show's Episodes
With Host Professor Joseph Schofer of Northwestern University.
Click on the link below the description to begin streaming the podcast. To subscribe to The Infrastructure Show podcasts or find in iTunes, see the clicks at the top of the page.

Photo of Daniel Patrick Moynihan Train Hall, courtesy of Lucas Blair Simpson, Skidmore, Owings & Merrill
(click for larger image)
Moynihan Train Hall - Designing a New Future for a Classic Building
Posted May 4, 2021, Length: 17:14
On January 1, 2021, a new life began for the century-old James A. Farley Post Office in Manhattan when it became the home of the Daniel Patrick Moynihan Train Hall serving Amtrak and Long Island Railroad passengers. Preserving the Beaux-Arts exterior of the McKim, Mead & White post office, architects created a 21st century interior space bridging New York's design history and its future.
To learn about the significance and the unique challenges of this complex, adaptive reuse project, we talk with Marla Gayle, Managing Director, Global Transportation Practice and Global Adaptive Reuse Practice with Skidmore Owings and Merrill's New York Office.
The Infrastructure Show is sponsored by Northwestern University.
Descriptions of photos at top of page, from left to right: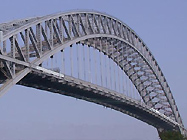 Bayonne Bridge, from Bayonne, NJ to Staten Island, NY;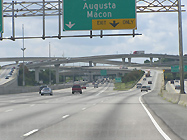 the Tom Moreland Interchange in Atlanta, GA;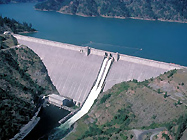 Dworshak Dam, in Clearwater County, ID;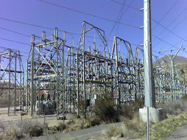 a transmission substation in Orem, UT.
All photos courtesy of Wikipedia.