The Infrastructure Show's Episodes
With Host Professor Joseph Schofer of Northwestern University.
Click on the link below the description to begin streaming the podcast. To subscribe to The Infrastructure Show podcasts or find in iTunes, see the clicks at the top of the page.

Image courtesy of ASCE
(click for larger image)
Our 2021 Infrastructure Grade
Posted April 2, 2021, Length: 21:52
A national perspective on the condition and performance of our infrastructure is important for informing the dialog about investing in this system that is so important for supporting our society and economy. Every four years the American Society of Civil Engineers works with its volunteer members to produce a comprehensive report card on the state of the U.S. infrastructure.
To give us our 2021 infrastructure grade, we're talking with Emily Feenstra, ASCE's Managing Director – Government Relations and Infrastructure Initiatives.
The Infrastructure Show is sponsored by Northwestern University.
Descriptions of photos at top of page, from left to right: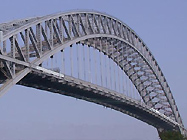 Bayonne Bridge, from Bayonne, NJ to Staten Island, NY;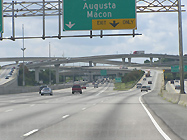 the Tom Moreland Interchange in Atlanta, GA;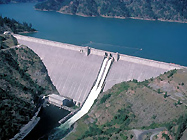 Dworshak Dam, in Clearwater County, ID;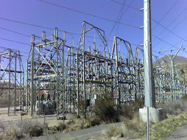 a transmission substation in Orem, UT.
All photos courtesy of Wikipedia.