The Infrastructure Show's Episodes
With Host Professor Joseph Schofer of Northwestern University.
Click on the link below the description to begin streaming the podcast. To subscribe to The Infrastructure Show podcasts or find in iTunes, see the clicks at the top of the page.

Repairing buckled pavement on Interstate 5 in Shoreline, WA, caused by 2021 northwest heatwave. Photo by Bruce Sounder, Wikipedia Creative Commons
(click for larger image)
Overheated Infrastructure
Posted February 1, 2023, Length: 24:26
A hotter climate brings new challenges to the built infrastructure, stressing service systems – power generation and distribution and transportation systems – as well as structures. Are we prepared for these problems? How can infrastructure adapt to higher temperatures?
To understand both the problems and options, we talk with Mikhail Chester, Associate Professor in the School of Sustainable Engineering and the Built Environment at the Fulton School of Engineering, and Director of the Metis Center for Infrastructure and Sustainable Engineering, at Arizona State University.
The Infrastructure Show is sponsored by Northwestern University.
Descriptions of photos at top of page, from left to right: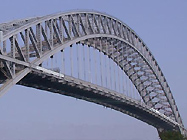 Bayonne Bridge, from Bayonne, NJ to Staten Island, NY;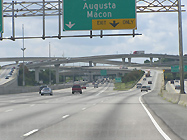 the Tom Moreland Interchange in Atlanta, GA;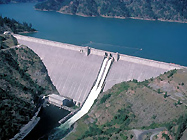 Dworshak Dam, in Clearwater County, ID;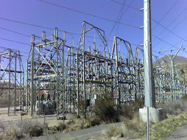 a transmission substation in Orem, UT.
All photos courtesy of Wikipedia.