The Infrastructure Show's Episodes
With Host Professor Joseph Schofer of Northwestern University.
Click on the link below the description to begin streaming the podcast. To subscribe to The Infrastructure Show podcasts or find in iTunes, see the clicks at the top of the page.

Photo courtesy of Norfolk Southern Corporation
(click for larger image)
Precision Scheduled Railroading
Posted October 29, 2019, Length: 14:54
The US freight railroad system is moving to a different operating strategy, called Precision Scheduled Railroading (PSR), intended to speed up service, get better utilization from infrastructure, and reduce operating costs. What is it and why does it matter?
In this interview, we learn about PSR from John Friedmann, who is Vice President-Network Planning and Optimization for the Norfolk Southern railroad.
The Infrastructure Show is sponsored by Northwestern University.
Descriptions of photos at top of page, from left to right: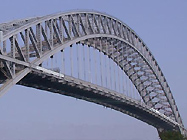 Bayonne Bridge, from Bayonne, NJ to Staten Island, NY;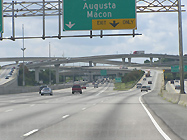 the Tom Moreland Interchange in Atlanta, GA;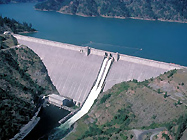 Dworshak Dam, in Clearwater County, ID;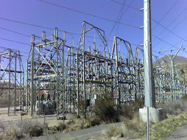 a transmission substation in Orem, UT.
All photos courtesy of Wikipedia.