The Infrastructure Show's Episodes
With Host Professor Joseph Schofer of Northwestern University.
Click on the link below the description to begin streaming the podcast. To subscribe to The Infrastructure Show podcasts or find in iTunes, see the clicks at the top of the page.

Workers inside movable concrete formworks, Delaware Aqueduct, October 31, 1940; photo from Kevin Bone's book Water-Works the Architecture and Engineering of the New York City Water Supply System.
(click for larger image)
Quenching the thirst of a megacity: New York City's Water Supply System
Posted June 26, 2017, Length: 18:18
Clean and plentiful water is essential for life. New York City has the largest municipal water system in the United States. More than 10 million people rely on this complex of reservoirs and aqueducts, some of which are more than a century and a half old. In this podcast we learn about the structure, history, and current state of the New York City water supply system from Kevin Bone, Professor and Director of the Institute for Sustainable Design at the Irwin S. Chanin School of Architecture at The Cooper Union in New York City. His edited book, Water-Works – The Architecture and Engineering of the New York City Water Supply System, Monacelli Press, 2006, describes the development of the fresh water system for New York.
The Infrastructure Show is sponsored by Northwestern University.
Descriptions of photos at top of page, from left to right: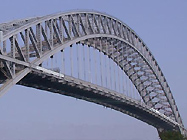 Bayonne Bridge, from Bayonne, NJ to Staten Island, NY;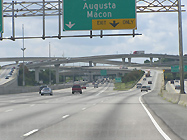 the Tom Moreland Interchange in Atlanta, GA;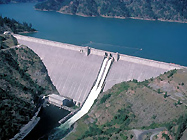 Dworshak Dam, in Clearwater County, ID;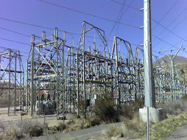 a transmission substation in Orem, UT.
All photos courtesy of Wikipedia.