The Infrastructure Show's Episodes
With Host Professor Joseph Schofer of Northwestern University.
Click on the link below the description to begin streaming the podcast. To subscribe to The Infrastructure Show podcasts or find in iTunes, see the clicks at the top of the page.
Excavation for the Wilshire/La Brea station on the Los Angeles Purple Light Rail Line (Aug 2017) Photo Credit: LA Metro
(click for larger image)
Rail Transit Advances in Los Angeles
Posted June 3, 2019, Length: 24:23
In 2008, Los Angeles County voters approved a half-cent sales tax increase to support specific improvements to both highways and transit facilities; in 2016, voters extended and increased that tax to support continued transportation investments.
In this podcast we get a progress report on the investment program and learn about transit projects that will support the 2028 Olympic Games from Phillip Washington, CEO of the Los Angeles County Metropolitan Transportation Authority.
The Infrastructure Show is sponsored by Northwestern University.
Descriptions of photos at top of page, from left to right: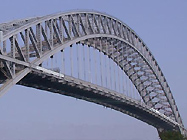 Bayonne Bridge, from Bayonne, NJ to Staten Island, NY;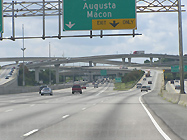 the Tom Moreland Interchange in Atlanta, GA;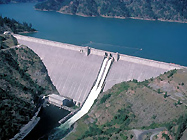 Dworshak Dam, in Clearwater County, ID;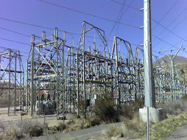 a transmission substation in Orem, UT.
All photos courtesy of Wikipedia.