The Infrastructure Show's Episodes
With Host Professor Joseph Schofer of Northwestern University.
Click on the link below the description to begin streaming the podcast. To subscribe to The Infrastructure Show podcasts or find in iTunes, see the clicks at the top of the page.

Building demolished during cleanup at Eagle Zinc Superfund site. Photo courtesy of EPA
(click for larger image)
Restoring a Superfund Site
Posted January 1, 2023, Length: 21:55
Superfund sites are seriously polluted locations that are subject to remediation by the Environmental Protection Agency under the 1980 Comprehensive Environmental Response, Compensation and Liability Act (CERCLA). These clean-up processes can be large, complex, and costly.
To understand what it takes to restore a particularly challenging location, the 132-acre Eagle Zinc Superfund site in Hillsboro, Illinois, we talk with the EPA's Margaret Gielniewski, who is Remedial Project Manager.
The Infrastructure Show is sponsored by Northwestern University.
Descriptions of photos at top of page, from left to right: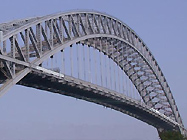 Bayonne Bridge, from Bayonne, NJ to Staten Island, NY;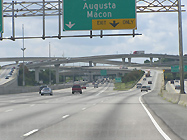 the Tom Moreland Interchange in Atlanta, GA;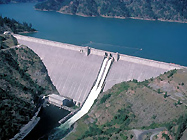 Dworshak Dam, in Clearwater County, ID;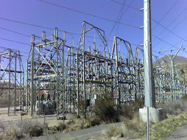 a transmission substation in Orem, UT.
All photos courtesy of Wikipedia.