The Infrastructure Show's Episodes
With Host Professor Joseph Schofer of Northwestern University.
Click on the link below the description to begin streaming the podcast. To subscribe to The Infrastructure Show podcasts or find in iTunes, see the clicks at the top of the page.

Photo caption: Photo of Indian River Lagoon-S C-44 Pump Station, Reservoir and Stormwater Treatment Area, courtesy of the USACE.
(click for larger image)
Restoring the Everglades
Posted May 2, 2022, Length: 20:07
The Everglades is a huge wetland – an area permanently covered with water – that includes a variety of unique ecosystems delivering essential services to both natural and human development systems, including water storage, treatment, flood control, and providing habits for many creatures and plants. Occupying much of Florida south of Orlando, the Everglades has felt the effects of human activities for hundreds of years. The Comprehensive Everglades Restoration Plan (CERP) is a congressionally mandated, 35-year federal/state collaboration that is restoring, preserving, and protecting the Everglades.
To learn more about the Everglades and CERP we invited Eva Velez, Chief of the Ecosystems Branch of the Jacksonville District of the U.S. Army Corps of Engineers, to talk with us.
The Infrastructure Show is sponsored by Northwestern University.
Descriptions of photos at top of page, from left to right: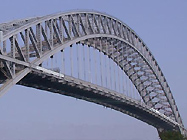 Bayonne Bridge, from Bayonne, NJ to Staten Island, NY;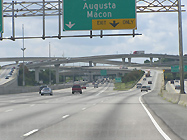 the Tom Moreland Interchange in Atlanta, GA;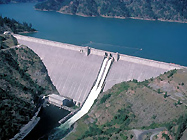 Dworshak Dam, in Clearwater County, ID;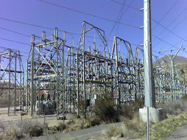 a transmission substation in Orem, UT.
All photos courtesy of Wikipedia.