The Infrastructure Show's Episodes
With Host Professor Joseph Schofer of Northwestern University.
Click on the link below the description to begin streaming the podcast. To subscribe to The Infrastructure Show podcasts or find in iTunes, see the clicks at the top of the page.

Photo of small transit vehicles courtesy of the Community Transportation Association of America
(click for larger image)
Rural Transit Meets Big Challenges
Posted March 1, 2023, Length: 25:57
Mobility is essential for the well-being of people wherever they live. The automobile is king of the mobility market across the US, but public transit supports mobility for those who cannot, or chose not to, travel by car. The need for alternatives to automobility in smaller communities and rural areas is substantial but not especially visible.
To understand the role and options for transit in such places, we talk with Scott Brogen, who is Executive Director of the Community Transportation Association of America.
The Infrastructure Show is sponsored by Northwestern University.
Descriptions of photos at top of page, from left to right: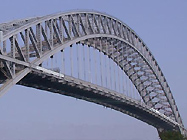 Bayonne Bridge, from Bayonne, NJ to Staten Island, NY;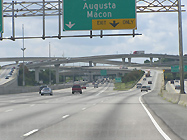 the Tom Moreland Interchange in Atlanta, GA;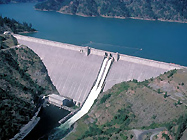 Dworshak Dam, in Clearwater County, ID;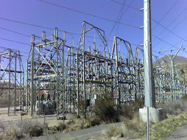 a transmission substation in Orem, UT.
All photos courtesy of Wikipedia.