The Infrastructure Show's Episodes
With Host Professor Joseph Schofer of Northwestern University.
Click on the link below the description to begin streaming the podcast. To subscribe to The Infrastructure Show podcasts or find in iTunes, see the clicks at the top of the page.

(click for larger image)
Safe transport of hazardous materials
Posted December 20, 2013, Length: 20:59
On July 6, 2013, a freight train carrying crude oil derailed and exploded in the downtown area of Lac-Mégantic, Quebec, killing at least 42 residents. Subsequently, a special emergency meeting was held in Washington, D.C. by the Federal Railroad Administration's Railroad Safety Advisory Committee, to discuss additional rail safety measures for hazardous materials transport. The agenda of the emergency meeting included a Safety Advisory issued jointly by the FRA and the Pipeline and Hazardous Materials Safety Administration, also known as PHMSA. Directed to railroads and shippers of hazardous materials, this Advisory included a number of recommended actions to help reduce transport risks. The hosts discuss this topic of safe transport of hazardous materials with PHMSA Administrator Cynthia Quarterman.
The Infrastructure Show is sponsored by Northwestern University.
Descriptions of photos at top of page, from left to right: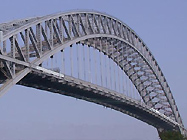 Bayonne Bridge, from Bayonne, NJ to Staten Island, NY;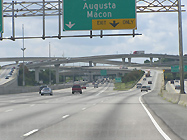 the Tom Moreland Interchange in Atlanta, GA;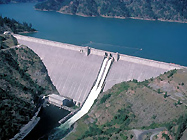 Dworshak Dam, in Clearwater County, ID;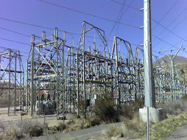 a transmission substation in Orem, UT.
All photos courtesy of Wikipedia.