The Infrastructure Show's Episodes
With Host Professor Joseph Schofer of Northwestern University.
Click on the link below the description to begin streaming the podcast. To subscribe to The Infrastructure Show podcasts or find in iTunes, see the clicks at the top of the page.

Caption: Rendering of new Washington State Ferries Mukilteo Terminal Credit: Washington Department of Transportation
(click for larger image)
Smooth sailing – Washington State Ferry System
Posted December 20, 2018, Length: 18:34
Historically, cities grew up near water – rivers, lakes, the oceans – because of the easy mobility it provides. But water presents a barrier as well as an opportunity, motivating the organized use of ships for local transportation. No city in the United States relies more on ferry transportation for commuting, commerce, and recreation than Seattle, Washington. To learn more about the role of the region's ferries as a part of its transportation infrastructure, we talk with Elizabeth Kosa, Chief of Staff – Ferries, at the Washington Department of Transportation.
The Infrastructure Show is sponsored by Northwestern University.
Descriptions of photos at top of page, from left to right: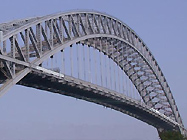 Bayonne Bridge, from Bayonne, NJ to Staten Island, NY;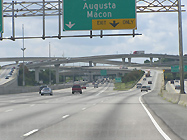 the Tom Moreland Interchange in Atlanta, GA;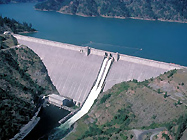 Dworshak Dam, in Clearwater County, ID;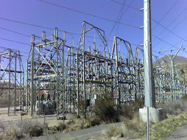 a transmission substation in Orem, UT.
All photos courtesy of Wikipedia.