The Infrastructure Show's Episodes
With Host Professor Joseph Schofer of Northwestern University.
Click on the link below the description to begin streaming the podcast. To subscribe to The Infrastructure Show podcasts or find in iTunes, see the clicks at the top of the page.

(click for larger image)
The Eagle P3 East Rail Line – a public-private partnership that will connect Denver's downtown and airport
Posted August 24, 2012, Length: 32:21
The Eagle P3 East Rail Line is a project that will provide train service from downtown Denver's Union Station to Denver International Airport, 22.8 miles east of the City. The Eagle project also includes the 11.8 mile Gold Line, northwest of Denver and the segment of Northwest Rail Line to Westminster as well as a rail maintenance facility. It is funded by a public-private partnership between RTD, the Federal Transit Administration and several companies that formed the Denver Transit Partners Consortium. Work began on the project in August of 2010 and is estimated to be finished in early 2016. The hosts discuss this interesting project with Richard Clarke, Assistant General Manager of Capital Programs for the Regional Transportation District.
The Infrastructure Show is sponsored by Northwestern University.
Descriptions of photos at top of page, from left to right: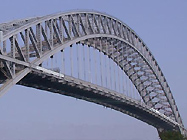 Bayonne Bridge, from Bayonne, NJ to Staten Island, NY;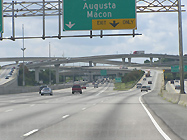 the Tom Moreland Interchange in Atlanta, GA;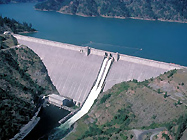 Dworshak Dam, in Clearwater County, ID;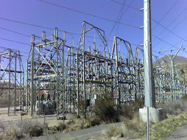 a transmission substation in Orem, UT.
All photos courtesy of Wikipedia.