The Infrastructure Show's Episodes
With Host Professor Joseph Schofer of Northwestern University.
Click on the link below the description to begin streaming the podcast. To subscribe to The Infrastructure Show podcasts or find in iTunes, see the clicks at the top of the page.

Union Pacific Bailey Yard in North Platte, NE, the largest classification yard in the world. Photo courtesy of The Golden Spike Tower
(click for larger image)
The End of the Line – the Story of Railroad Terminals
Posted January 3, 2022, Length: 31:47
Rail terminals are the beginning and end points of the rail freight journey, and they serve a key sorting function for merchandise trains, those carrying mixed freight. Rail terminals are large, complex, and varied in their characteristics, and their functioning is critical to the success and efficiency of rail freight and the broader U.S. supply chain logistics system.
To learn about railroad terminal operations and design, we talk with an expert on the subject, Rich Gray, who served as General Director of Asset Planning before retiring from the Union Pacific Railroad.
The Infrastructure Show is sponsored by Northwestern University.
Descriptions of photos at top of page, from left to right: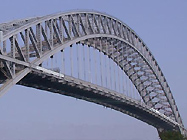 Bayonne Bridge, from Bayonne, NJ to Staten Island, NY;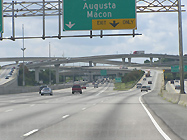 the Tom Moreland Interchange in Atlanta, GA;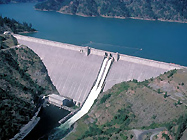 Dworshak Dam, in Clearwater County, ID;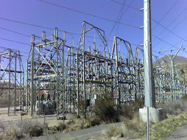 a transmission substation in Orem, UT.
All photos courtesy of Wikipedia.