The Infrastructure Show's Episodes
With Host Professor Joseph Schofer of Northwestern University.
Click on the link below the description to begin streaming the podcast. To subscribe to The Infrastructure Show podcasts or find in iTunes, see the clicks at the top of the page.

Construction of Hudson Yard rail access tunnels to the west side of Penn Station in Manhattan.
(click for larger image)
The Gateway Program – Breaking the Rail Bottleneck in the Northeast Corridor
Posted March 23, 2016, Length: 20:35
The Gateway Program is a collaboration between Amtrak, the states of New York and New Jersey, the Port Authority of New York and New Jersey, and the U.S. Department of Transportation to address the rail bottleneck between New Jersey and New York, the busiest rail passenger corridor in the U.S. At the core of this program is construction of new twin rail tunnels under the Hudson River. These will supplement the 108 year old existing rail tunnels, which were damaged during Hurricane Sandy in 2012, and which have insufficient capacity to meet the growing demand. In this discussion we learn about the Gateway Program and plans for these new rail tunnels from Andrew Galloway, Chief of Corridor Development at Amtrak.
The Infrastructure Show is sponsored by Northwestern University.
Descriptions of photos at top of page, from left to right: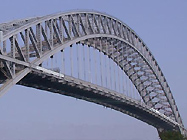 Bayonne Bridge, from Bayonne, NJ to Staten Island, NY;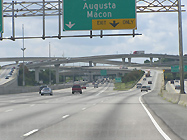 the Tom Moreland Interchange in Atlanta, GA;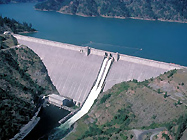 Dworshak Dam, in Clearwater County, ID;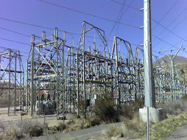 a transmission substation in Orem, UT.
All photos courtesy of Wikipedia.