The Infrastructure Show's Episodes
With Host Professor Joseph Schofer of Northwestern University.
Click on the link below the description to begin streaming the podcast. To subscribe to The Infrastructure Show podcasts or find in iTunes, see the clicks at the top of the page.

Picture credit: Geothermal plant, photo courtesy of the California Energy Commission
(click for larger image)
The Geysers Geothermal Field in California – the World's Largest Geothermal Energy Producer
Posted September 5, 2019, Length: 17:55
Geothermal energy brings steam created with the heat of magma deep in the earth to generate electric power. California is endowed with numerous sites where magma is close enough to the surface to make geothermal energy practical. The Geysers, a geothermal field in northern California, is the world's largest source of geothermal electric energy, where six different companies use steam from 350 wells to provide enough electric power to support nearly half-a-million homes.
To learn more about the Geysers, and to explore the functionality and sustainability of geothermal power, we talk with California Energy Commissioner Karen Douglas, an attorney and one of five members of the commission.
The Infrastructure Show is sponsored by Northwestern University.
Descriptions of photos at top of page, from left to right: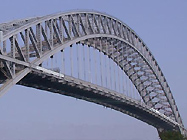 Bayonne Bridge, from Bayonne, NJ to Staten Island, NY;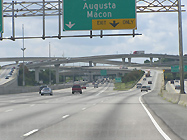 the Tom Moreland Interchange in Atlanta, GA;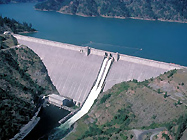 Dworshak Dam, in Clearwater County, ID;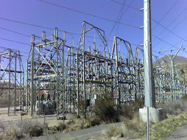 a transmission substation in Orem, UT.
All photos courtesy of Wikipedia.