The Infrastructure Show's Episodes
With Host Professor Joseph Schofer of Northwestern University.
Click on the link below the description to begin streaming the podcast. To subscribe to The Infrastructure Show podcasts or find in iTunes, see the clicks at the top of the page.

US Army Corps of Engineers 20 inch cutterhead suction dredge Goetz, Photo Credit: US Army Corps of Engineers
(click for larger image)
The Importance of Dredging to Transportation on the Upper Mississippi River
Posted February 3, 2020, Length: 17:38
Persistent flooding in the upper Midwest poses risks to navigation on the Upper Mississippi River. Erosion and sedimentation are reducing channel depths and creating sandbars that block or reduce the capacity of barge tows carrying agricultural and other bulk products. This puts extra demand on channel dredging, which is the responsibility of the U.S. Army Corps of Engineers.
To understand both the problems and responses, we talk with Steve Tapp, Operations Manager in charge of dredging and channel maintenance for the St. Paul District of the Army Corps.
The Infrastructure Show is sponsored by Northwestern University.
Descriptions of photos at top of page, from left to right: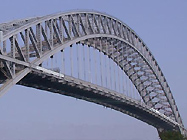 Bayonne Bridge, from Bayonne, NJ to Staten Island, NY;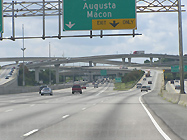 the Tom Moreland Interchange in Atlanta, GA;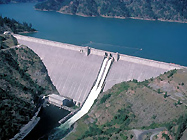 Dworshak Dam, in Clearwater County, ID;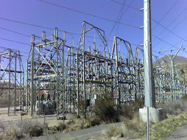 a transmission substation in Orem, UT.
All photos courtesy of Wikipedia.