The Infrastructure Show's Episodes
With Host Professor Joseph Schofer of Northwestern University.
Click on the link below the description to begin streaming the podcast. To subscribe to The Infrastructure Show podcasts or find in iTunes, see the clicks at the top of the page.

New east span, San Francisco-Oakland Bay Bridge; photo courtesy of Caltrans
(click for larger image)
The importance of getting it right – errors in forecasting for large infrastructure projects
Posted December 20, 2016, Length: 15:12
Forecasts of the costs and benefits of infrastructure projects are important for making informed investment decisions. However, there have been many instances of major cost overruns and unexpected low utilization of new facilities. To explore the nature and pattern of such prediction errors and what we can do to make more accurate predictions, we talk with, Dr. Martin Wachs, Distinguished Professor Emeritus of Urban Planning at UCLA, formerly with the RAND Corporation and before that professor at UC Berkeley.
The Infrastructure Show is sponsored by Northwestern University.
Descriptions of photos at top of page, from left to right: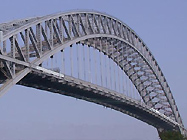 Bayonne Bridge, from Bayonne, NJ to Staten Island, NY;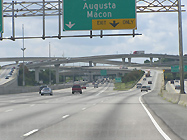 the Tom Moreland Interchange in Atlanta, GA;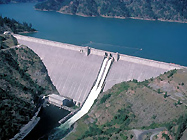 Dworshak Dam, in Clearwater County, ID;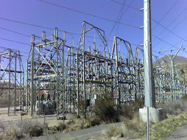 a transmission substation in Orem, UT.
All photos courtesy of Wikipedia.