The Infrastructure Show's Episodes
With Host Professor Joseph Schofer of Northwestern University.
Click on the link below the description to begin streaming the podcast. To subscribe to The Infrastructure Show podcasts or find in iTunes, see the clicks at the top of the page.

Photo caption: Current state of the Baltimore and Potomac Tunnel Photo courtesy of Amtrak
(click for larger image)
The New Frederick Douglass Tunnel – Improving Amtrak Services
Posted August 1, 2023, Length: 19:20
The 150-year-old Baltimore and Potomac Tunnel, Amtrak's oldest, carries traffic for Amtrak, the Maryland Area Rail Commuter (MARC) Service, as well as Norfolk Southern freight operations. This tunnel is a major bottleneck for Northeast corridor rail traffic, and Amtrak is rebuilding it and adding a new, passenger-only tunnel named after abolitionist Frederick Douglass.
In this podcast we learn about this large program from Mark Milton, Senior Director, Capital Delivery for Amtrak, who is managing final design and construction for the overall program. Mark's a civil engineer with many years of experience in design.
[Correction to interview conversation: all railroad grades on this project are less than 2.0%]
The Infrastructure Show is sponsored by Northwestern University.
Descriptions of photos at top of page, from left to right: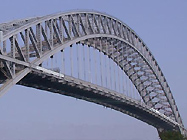 Bayonne Bridge, from Bayonne, NJ to Staten Island, NY;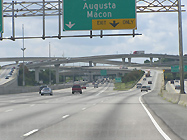 the Tom Moreland Interchange in Atlanta, GA;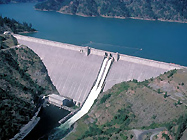 Dworshak Dam, in Clearwater County, ID;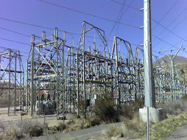 a transmission substation in Orem, UT.
All photos courtesy of Wikipedia.