The Infrastructure Show's Episodes
With Host Professor Joseph Schofer of Northwestern University.
Click on the link below the description to begin streaming the podcast. To subscribe to The Infrastructure Show podcasts or find in iTunes, see the clicks at the top of the page.

The wreckage of a home improvement store after the May, 2011, Joplin, MO tornado; photo courtesy of NIST.
(click for larger image)
Tornado-Resistant Building Standards
Posted July 1, 2022, Length: 27:11
Over 1200 tornadoes strike the U.S. each year, bringing destruction, injuries, and deaths to communities. Until recently there were no structural design standards specifically aimed at providing some tornado protection for buildings.
In this podcast we talk with Dr. Marc Levitan, Lead Research Engineer at the National Institute of Standards and Technology's National Windstorm Impact Reduction Program, to learn about tornadoes, the research he has done to lead the development of ASCE wind loading standards for designing structures to resist them, and the process for moving research into enhanced building codes.
The Infrastructure Show is sponsored by Northwestern University.
Descriptions of photos at top of page, from left to right: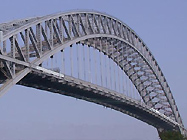 Bayonne Bridge, from Bayonne, NJ to Staten Island, NY;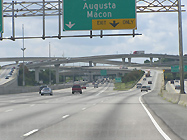 the Tom Moreland Interchange in Atlanta, GA;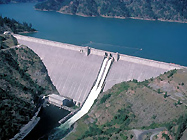 Dworshak Dam, in Clearwater County, ID;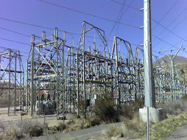 a transmission substation in Orem, UT.
All photos courtesy of Wikipedia.