The Infrastructure Show's Episodes
With Host Professor Joseph Schofer of Northwestern University.
Click on the link below the description to begin streaming the podcast. To subscribe to The Infrastructure Show podcasts or find in iTunes, see the clicks at the top of the page.

Metra locomotives 414 and 419 (MP36PH by MotivePower – division of Wabtec) and 108 (F40PH by Electro-Motive Division of General Motors). Photo courtesy of Metra.
(click for larger image)
Transforming Commuter Rail Services for a Post-COVID Market
Posted April 1, 2023, Length: 24:39
COVID-19 has robbed public transit of riders as many have changed workplaces, shifted schedules, and chosen new ways to travel to avoid crowds. Transit operators around the world are working to attract commuters back, adjusting services and fares to accommodate changing markets, secure reliable revenue sources, and redefine their roles in the city.
To tell us more about both the challenges and responses of a major commuter rail operator, we've invited James Derwinski to talk with us. Jim is CEO and Executive Director of Metra, the commuter rail system serving the Chicago Metropolitan area, the fourth largest in the US in terms of trips carried, and the largest in terms of route miles.
The Infrastructure Show is sponsored by Northwestern University.
Descriptions of photos at top of page, from left to right: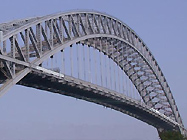 Bayonne Bridge, from Bayonne, NJ to Staten Island, NY;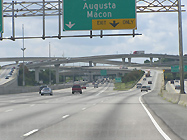 the Tom Moreland Interchange in Atlanta, GA;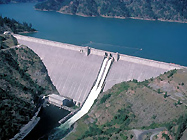 Dworshak Dam, in Clearwater County, ID;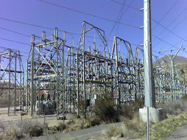 a transmission substation in Orem, UT.
All photos courtesy of Wikipedia.