The Infrastructure Show's Episodes
With Host Professor Joseph Schofer of Northwestern University.
Click on the link below the description to begin streaming the podcast. To subscribe to The Infrastructure Show podcasts or find in iTunes, see the clicks at the top of the page.

Credit: San Francisco County Transportation Authority
(click for larger image)
Transportation Network Companies and City Traffic
Posted May 29, 2018, Length: 21:47
Ride matching or Transportation Network Companies (TNCs) such as Uber and Lyft have experienced extraordinary growth in major cities around the world in the past decade. What are the impacts of these services in our cities? What is known about the scale of TNC services and the demands they are placing on city streets? To tell us more about TNCs and their impacts on one city, we talk with Joe Castiglione, Deputy Director for Technology, Data and Analysis for the San Francisco County Transportation Authority.
The Infrastructure Show is sponsored by Northwestern University.
Descriptions of photos at top of page, from left to right: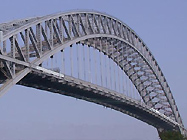 Bayonne Bridge, from Bayonne, NJ to Staten Island, NY;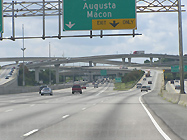 the Tom Moreland Interchange in Atlanta, GA;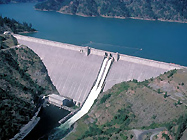 Dworshak Dam, in Clearwater County, ID;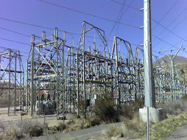 a transmission substation in Orem, UT.
All photos courtesy of Wikipedia.