The Infrastructure Show's Episodes
With Host Professor Joseph Schofer of Northwestern University.
Click on the link below the description to begin streaming the podcast. To subscribe to The Infrastructure Show podcasts or find in iTunes, see the clicks at the top of the page.

Photo of cable laying ship MV Decisive courtesy of Subcom, LLC
(click for larger image)
Unseen Infrastructure: Submarine Cables
Posted August 3, 2020, Length: 17:17
People began laying undersea cables to carry telegraph messages over 170 years ago. Today, modern submarine cables connect all continents except Antarctica, and even in the age of satellites, their importance in delivering global connectivity continues to grow.
To help us understand the intricacies of these invisible links, we talk with Chris Carobene, Vice President of Marine and Network Construction for SubCom, which designs, manufactures, deploys, maintains, and operates undersea cables.
The Infrastructure Show is sponsored by Northwestern University.
Descriptions of photos at top of page, from left to right: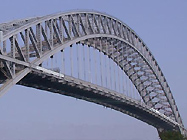 Bayonne Bridge, from Bayonne, NJ to Staten Island, NY;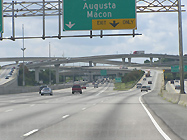 the Tom Moreland Interchange in Atlanta, GA;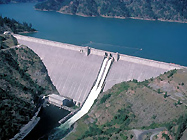 Dworshak Dam, in Clearwater County, ID;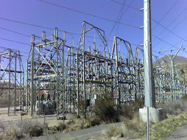 a transmission substation in Orem, UT.
All photos courtesy of Wikipedia.