The Infrastructure Show's Episodes
With Host Professor Joseph Schofer of Northwestern University.
Click on the link below the description to begin streaming the podcast. To subscribe to The Infrastructure Show podcasts or find in iTunes, see the clicks at the top of the page.

Photo courtesy of RutlandCity.com
(click for larger image)
How Vermont's wastewater treatment plants met the challenges of Hurricane Irene
Posted February 15, 2013, Length: 17:34
Hurricane Irene originated in the Caribbean in late August 2011, and travelled up the East Coast of the U.S., causing widespread damage to infrastructure and a number of deaths. Vermont was one of the hardest hit states. Flooding from heavy rains as the storm passed on August 29 damaged roads, bridges, and several municipal wastewater treatment plants. However, the staff members did an impressive job in restoring the facilities and the water treatment quickly, for which they received an EPA excellence award. The hosts talk with Jeff Fehrs, Environmental Engineer for the Vermont Department of Environmental Conservation, about the challenges faced by the operators of Vermont's wastewater treatment plants because of Hurricane Irene, and more generally, about the critical role that small town wastewater treatment plants play in the health and safety of their communities and the environment.
The Infrastructure Show is sponsored by Northwestern University.
Descriptions of photos at top of page, from left to right: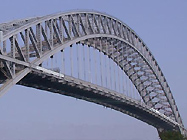 Bayonne Bridge, from Bayonne, NJ to Staten Island, NY;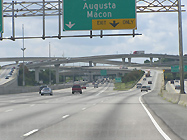 the Tom Moreland Interchange in Atlanta, GA;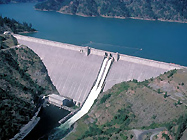 Dworshak Dam, in Clearwater County, ID;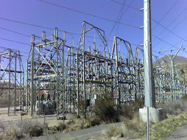 a transmission substation in Orem, UT.
All photos courtesy of Wikipedia.